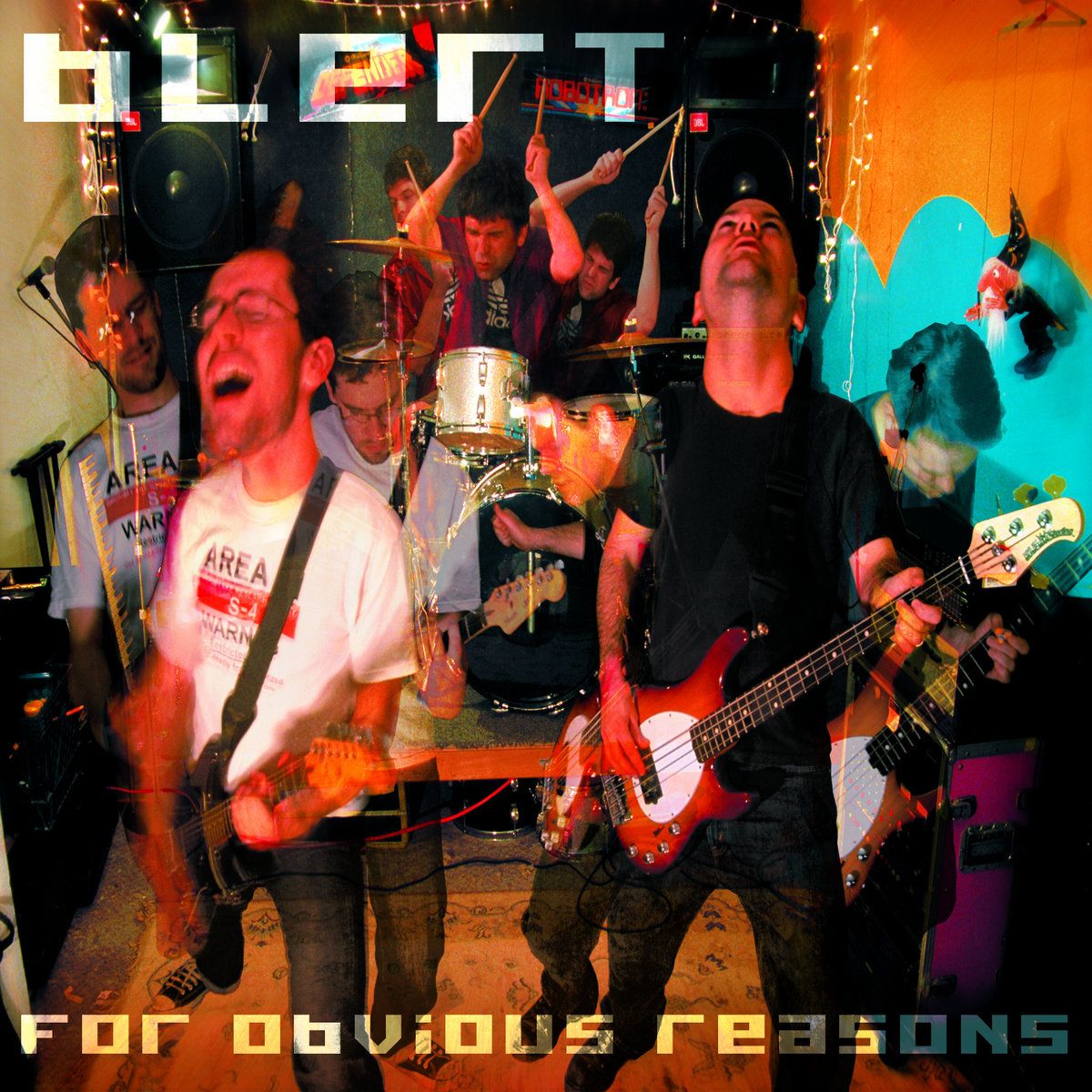 blert is proud to present our 2002 classic online for the first time: for obvious reasons. Now available on all major streaming providers. 
Amazon Music • Apple Music • Bandcamp • Deezer • Google Play • iHeartRadio • Napster • Spotify • YouTube
Back around the year 2000, blert was lurking in the depths of the San Francisco Bay Area indie rock underground. We were slow-cooking most of these songs with Dan Aronen, our original lead song writer, guitarist and singer. We recorded the album at Mr Toad's Studio in SF with Jeff Byrd on the boards. After recording the first set of songs, Dan left the band and Chris took on lead guitars and vocals for obvious reasons. The album cover was created using photos taken of us playing in our rehearsal space at Rocker Studios. The nostalgia is real!